Leif
Leif Olberius's unique artistry and timeless magic has met with success even internationally. Leif's theater background, working as an actor and dramtaturgist, has come to good use.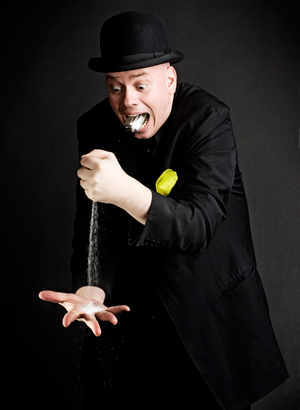 Crazy sleight of hand
When performing his first magic show at seven he hardly suspected that he would develop his sleight-of-hand skills to a level where nowadays he himself sometimes doesn't understand what's going on. Leif has managed to combine incredible skill with fun ideas to something very special. Forgotten old magic tricks are brought to life when Leif update and polish them to something extraordinary, to entertain todays audiences. Magic that is at the same time visual and exciting, and really fun to see.More about Leif here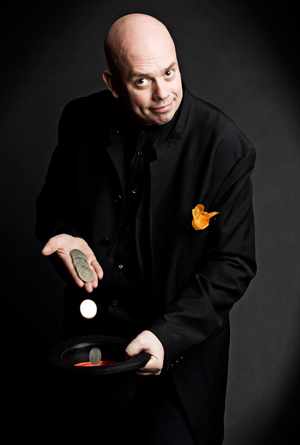 Did you know?
That Leif won the Swedish championships of magic when he was thirteen years old.
That he has been the artistic leader of a theatre group in Stockholm.
That he has coached and been magic teacher to a lot of young magicians and directed a whole bunch of adult magicians as well.
That he made his first appearance on national TV at the age of thirteen.
That he has been a fire-eater.
That he has toured and performed on three continents.
That he has been magically produced from a stove.
Watch movie!