Close Up
Close Up Magic
This is an incredibly fun and much appreciated form of magic – perhaps the most popular of their shows. If you've seen a close-up magic show with Whoops, you'll never forget it. As you might have guessed, this is magic with small objects and you are invited to watch at close range. They often perform close-up magic at the tables during a dinner. Mingling with the guest and performing magic during the welcome drink is an amazing icebreaker – it gives people something exciting to talk about.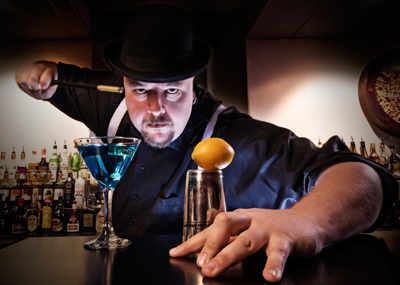 Bar Magic
What could be nicer than an evening of bar magic with Whoops? Not much, if you ask anyone who's had the opportunity to see it. We put on a showfor the guests in the bar involving everyone and creating much laughter.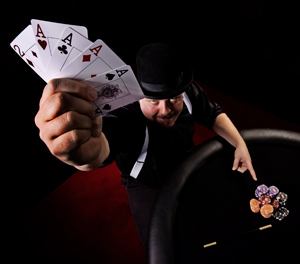 Gambling Magic
This show is increasingly popular and is all about cons and scams and cheating at the card table. Without risking your money, try to "find the lady" and guess where the ball went.
Watch movie!